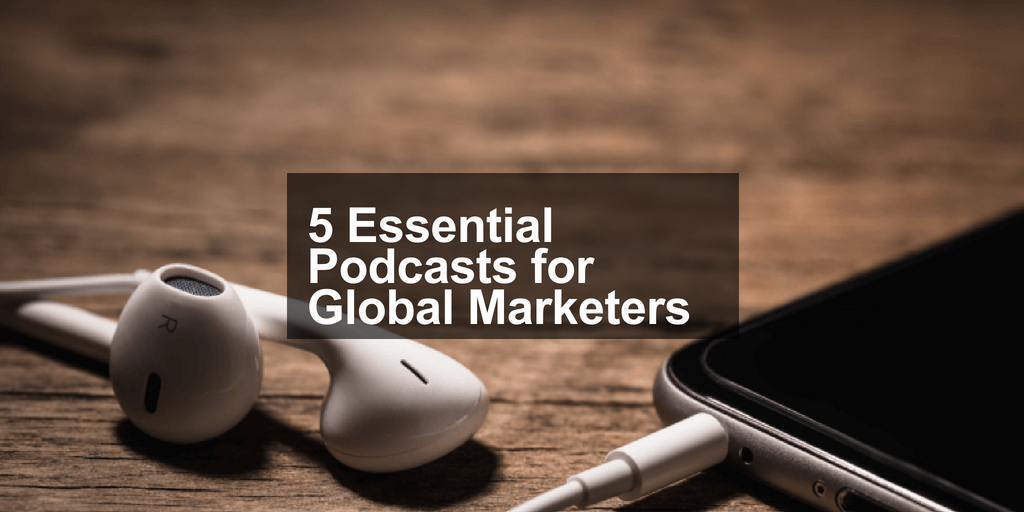 5 Essential Podcasts for Global Marketers
Looking for some podcasts specifically geared toward "going global" in the digital age? These 5 podcasts for global marketers should be on your must-listen list!
The World in Words podcast is about language — everything from bilingual education to the globalization of English. The great news is that you don't have to be a language geek to find the podcasts entertaining!
Globally Speaking is a program for, from, and about language and localization professionals. The folks at Globally Speaking state that they know "what it's like to be in your shoes," as communicating with dozens of different regions in different languages comes with constant challenges.
This is a great podcast about building your cultural competence in today's global business environment. This podcast series includes interviews from prominent guests who share experiences of cultural pitfalls and how to avoid them – certainly something that most everyone can relate to!
Interested in opening, operating, and growing your international business from Hong Kong? This is a great podcast that is an unbiased source of information to help you navigate the Asian market. Even if you aren't planning to operate out of Hong Kong, much of the information and interviews are fun and informative.
Are you marketing a fashion e-Commerce business? This podcast is perfect for gaining tips to grow your business internationally. Each Tuesday, a new interview is featured with some of the key industry experts to guide you through cultural, logistical, and technical considerations to launch and influence globally.
If you've got the time, give these podcasts a listen! They make a great starting point if you're interested in a more international perspective on business and marketing. Know of any additional podcasts that would be of interest to global marketers? Be sure to share in the comments!