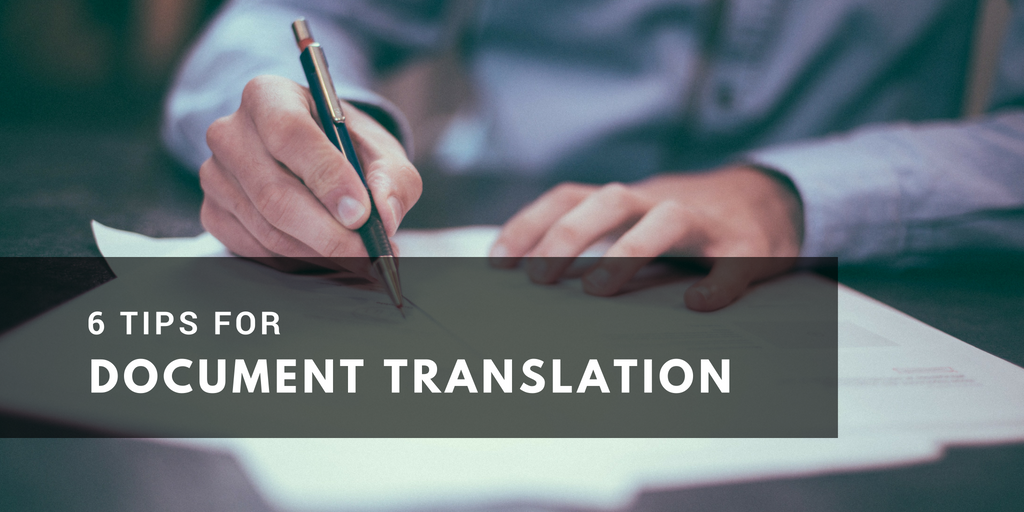 6 Ways to Simplify Document Translation
Before you send your documents off for translation, consider these tips that will help simplify the document translation process, and ensure your documents come back quickly without breaking your budget.
Document translation is a necessity for many businesses and organizations. While our translation team can handle complex projects under tight deadlines, the following tips will make document translation an easier process for all!
Adaptable Design
When it comes to design, we suggest this simple advice – keep it simple!
When documents are translated into other languages, the text often expands or contracts. For example, when translating from English into Spanish, it is very common for text to expand by fifteen to thirty percent. On the converse, translations from English into Japanese and Korean often take less horizontal space. Due to the complex nature of Japanese and Korean characters, these languages often require more vertical space to keep text on the page clear, optimally-spaced and easy for the target audience to read.
You may also want to consider that some languages read from right to left, such as Arabic and Hebrew. How can you minimize the amount of redesign that your project will require post-translation? The key is to keep it simple. A clean layout with enough white space will allow for text expansion and contraction with fewer formatting adjustments.
A Visual Style Guide is Essential
Creating a style guide for your documents takes some upfront work but will pay off with a seamless, efficient translation process. With a visual style guide, your translations will remain consistently formatted. This will reduce the amount of time-consuming "guesswork" required for your translators and limit the amount of rework.
With a visual style guide, the translation team will have the tools they need to get translated documents done right the first time, which means that your translation process will take less time and cost less money.
Be Consistent with Your Brand
There's no need to translate some of the same phrases from scratch, over and over again. A great example would be boiler plates for press releases, and key phrases that are specific to your brand. Using a translation guide can help you avoid paying more for document translation if your documents always contain a degree of standard language for brand-voice consistency. This not only saves your translator time, but also saves you money.
Keep Your Language Clear and Concise
Don't let your documents get lost in translation. Use clear, concise and simple language whenever possible. If you are drafting a document that you know will be translated, it's best to avoid overly-complicated sentences, jargon, regionalisms and humor.
Don't Rely on Machine Translation for Essential Documents
While speed and price are important to your bottom line, they aren't everything. When it comes to translation, you get what you pay for. If you're using free tools like Google Translate for your document translation, your risk of creating confusion, brand damage and legal consequences go way up. It's always best to play it safe and invest in professional document translation!
Pick the Right Partner
Our final tip for document translation is to choose the correct translation partner. The ideal translation company for your documents will have the wisdom that can only come from experience, and a reputation for quality and service.
If you are looking for the right document translation partner that you can trust, we are available to help. Let's Get In Touch!