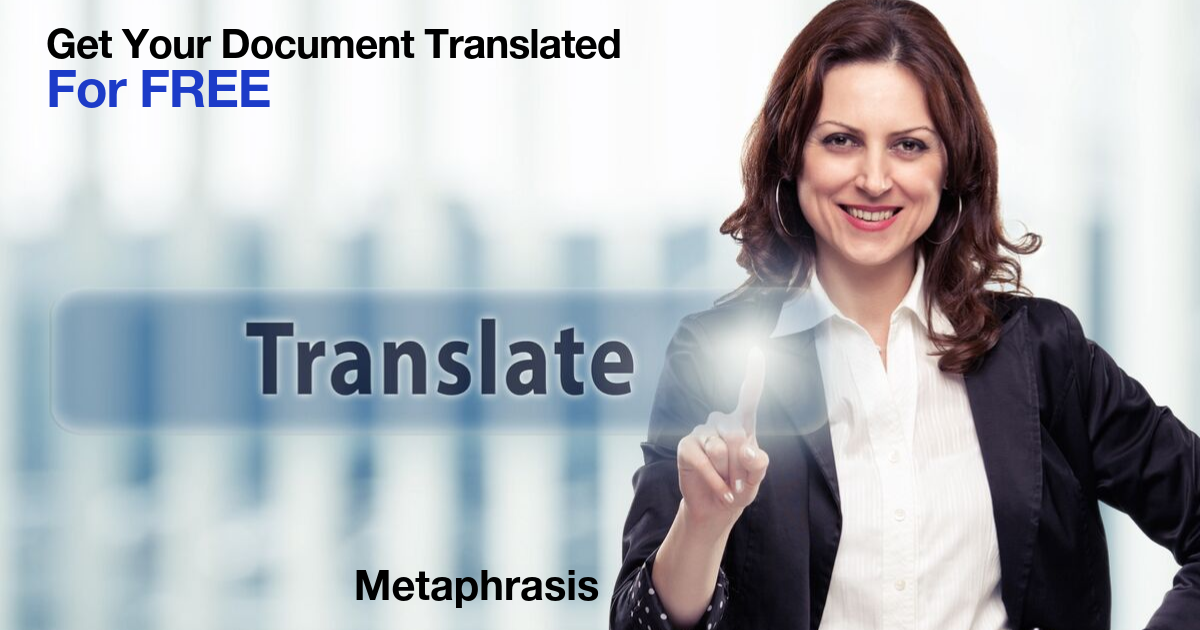 Get a FREE Translation!
Your Company Needs Documents Translated – Get One For FREE!
Take advantage of our limited-time offer & get a FREE document translation. Why not experience what Metaphrasis can do for your business?
Give us a try – you'll be happy with our expertise! We offer the BEST document translations in Chicago with double-check accuracy. For each translation project, one translator performs a meaning-for-meaning translation of the text then a second checks the translated text for quality, integrity, & accuracy.
We help business professionals bridge language barriers so that they can better communicate with their clients & staff. GET A FREE DOCUMENT TRANSLATION – Call us at 815-464-1423 & let them know you saw this blog.
Offer details:
Document length limited to 500 words. New clients only. We have many, many languages available for this free offer.
Offer expires Jan.31, 2020