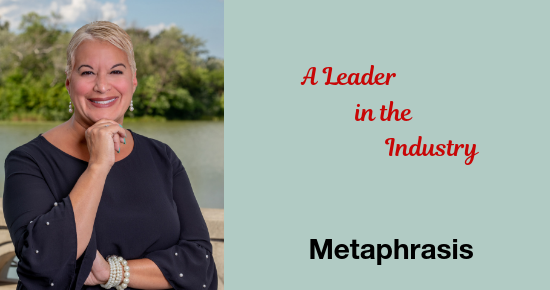 Meet the Metaphrasis CEO and Learn Why Her Company is So Successful
Metaphrasis Language & Cultural Solutions, LLC, an award-winning interpreting and translation company, was founded by Elizabeth Colón on the basis of providing a solution to people who struggle with language barriers in their daily life. Driven by personal experience, she has created a business dedicated to building solid partner relationships with organizations in order to enrich the lives of those who are need of a voice. Her entire team is committed to providing professional, quality services that adhere to her company promise – Everyone Deserves to be Heard, Seen and Communicated.
Honored With Multiple Awards
Since forming Metaphrasis, Elizabeth has received numerous awards and recognition for the work she does. In just the most recent few years, she has been honored with the following:
Negocios Now: Latina in Business Award – Negocios Now is an award-winning Hispanic business publication that provides readers in Illinois and across the nation with important industry information to Hispanic businesses. Each year, they honor one deserving person with the Latina in Business Award, and Elizabeth was the 2017 recipient.
Chicago Business Journal: Woman of Influence – This recognition is given out by this distinguished local journal to accomplished women business leaders who innovate, succeed and pay it forward. These Chicago-area women stand out for their business achievements as well as their commitment to community and mentoring.
National Association of Woman's Business Owners: Woman Business Owner of the Year – NAWBO is a highly respected organization that represents thousands of women entrepreneurs across the country. The Woman Business Owner of the Year award recognizes overall business excellence, and is given to an entrepreneur who excels at strategy, operations, finances, problem solving, overcoming adversity and giving back to her community.
It is evident that Elizabeth Colón takes great pride in her business and excels at developing productive relationships with businesses as well as her community. She is passionate about her purpose and it shows in the quality of work that is produced by the team at Metaphrasis. Contact us at 815-464-1423 or complete your information online for more information about working with the best interpreters and translators in the industry.
If you would like to contact us directly regarding our services, or to ask a question, please complete the form below and we will get back to you!