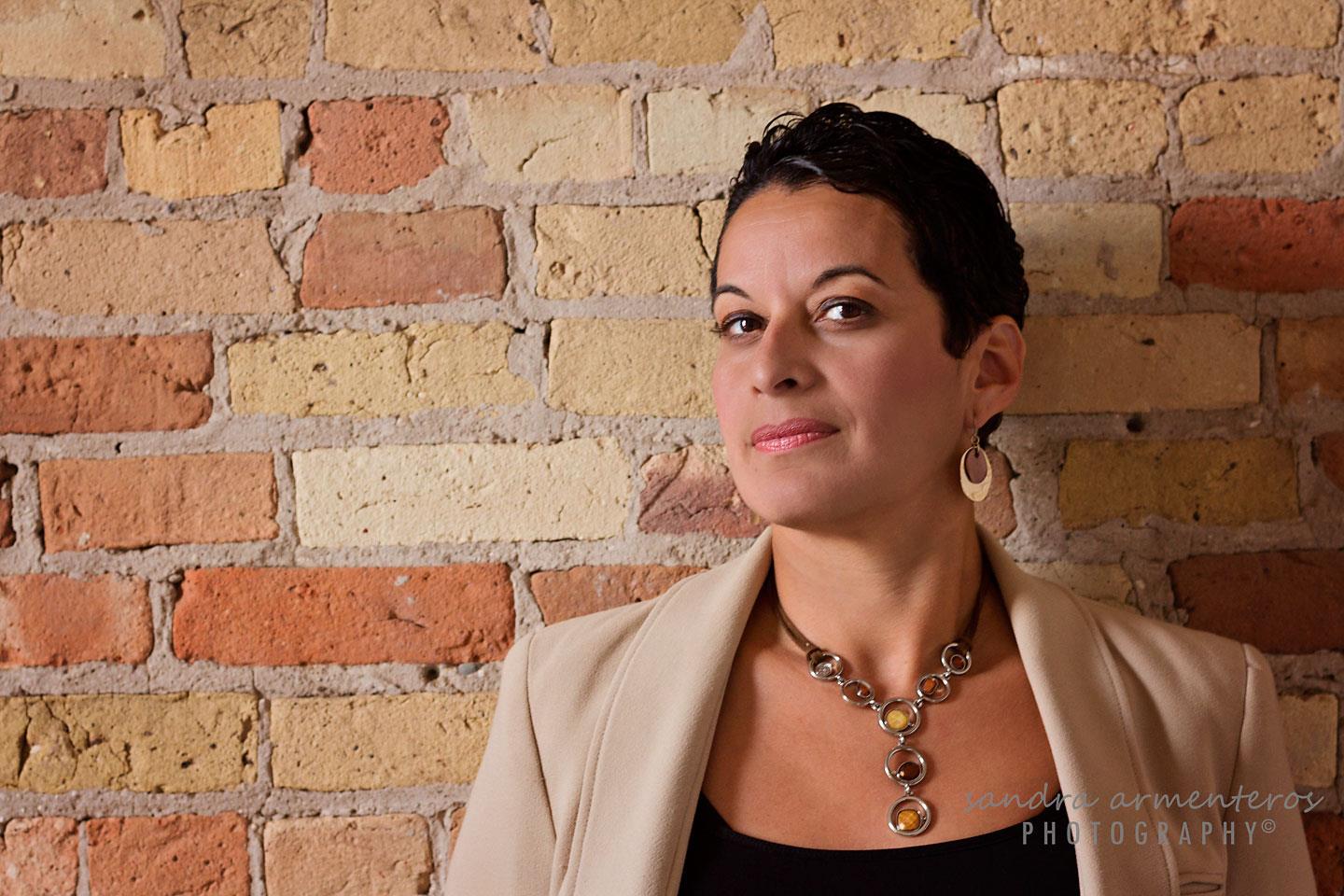 Metaphrasis CEO, Elizabeth Colón, Honored as Graduate of Inaugural Goldman Sachs 10,000 Small Businesses Initiative
Recognized for her entrepreneurial efforts, nominated and accepted, Metaphrasis Language and Cultural Solutions, LLC (Metaphrasis), a leading Chicago-based language services company, today announced its founder and CEO, Elizabeth Colón, completed the prestigious Goldman Sachs 10,000 Small Businesses initiative.
Ms. Colón was among the participants of the inaugural graduation of 37 Chicago small business owners from the Goldman Sachs 10,000 Small Businesses initiative. Mayor Rahm Emanuel delivered commencement remarks alongside 10,000 Small Businesses Advisory Council Co-Chair Warren Buffett and Goldman Sachs CEO Lloyd Blankfein.
"I was so honored to initially find out that I was nominated and accepted into this program. As we continue to grow Metaphrasis locally in Chicago and expand into additional states I know it is vital to have a solid, scalable plan. Working with mentors from Goldman Sachs, City Colleges of Chicago and my fellow CEO peers was more rewarding and valuable than I could have imagined," commented Elizabeth Colón, President of Metaphrasis.
According to the official statement from the Chicago Mayor's office, "Small businesses are the backbone of our economy and the lifeblood of our neighborhoods," said Mayor Emanuel. "This program allows Chicago's small businesses to receive the training and support they need to create jobs and contribute to the economic growth in the city of Chicago."
"I believe that completing this intensive course has fueled me with an even greater passion and knowledge that will ensure successful execution of our strategic business growth plan. Metaphrasis has a scalable model that will see us increasing our language related technology offerings, securing new clients while providing new job opportunities within the Midwest region," continued Colón.
Over the past twenty weeks, through the City Colleges of Chicago's Harold Washington Campus, the 37 graduates studied accounting, human resources, negotiation and marketing, among other topics. The program also included one-on-one business advising, accounting workshops and advice from Goldman Sachs executives.  Nearly half of the graduates report they are already growing or adding jobs. Survey data from across the country suggests that 6-months after graduating, approximately 70 percent of the grads are growing and half are adding new jobs in their local communities.
Chicago is one of seven locations for 10,000 Small Businesses in the United States. In Chicago, City Colleges of Chicago is leading the business and management education program with the support of local partners including the Chicagoland Chamber of Commerce, the Chicago Urban League, IFF, the Women's Business Development Center, the Illinois Hispanic Chamber of Commerce, and the Local Initiatives Support Corporation. These partners not only recruit small business owners from diverse backgrounds and neighborhoods to apply to the program, but they also provide participants with best-in-class technical assistance and clinics. The program launched in Chicago in September 2011, committing $25 million for small business loans, business education and grants for supporting community partners.
For more information about Metaphrasis, please visit metaphrasislcs.com or call 815-464-1423.
About Metaphrasis
Metaphrasis is a full-service language company connecting businesses with their diverse clients and community. Language services include onsite interpreting, video remote interpreting (VRI), American Sign Language interpreting (ASL), telephonic interpreting, document translation, medical interpreter training, cultural diversity training, testing, and consulting.   Providing language services is just one way businesses can show their dedication to their clients, employees, and community.  Based on a company survey, Metaphrasis was rated superior in the areas of professionalism, client service, expertise in their field and trustworthiness in interpreting.  The company is headquartered in Frankfort, Illinoisand may be reached at 815-464-1423 or online at metaphrasislcs.com.  Follow Metaphrasis on Twitter @Metaphrasislcs or Facebook at www.facebook.com/metaphrasislcs.
# # #