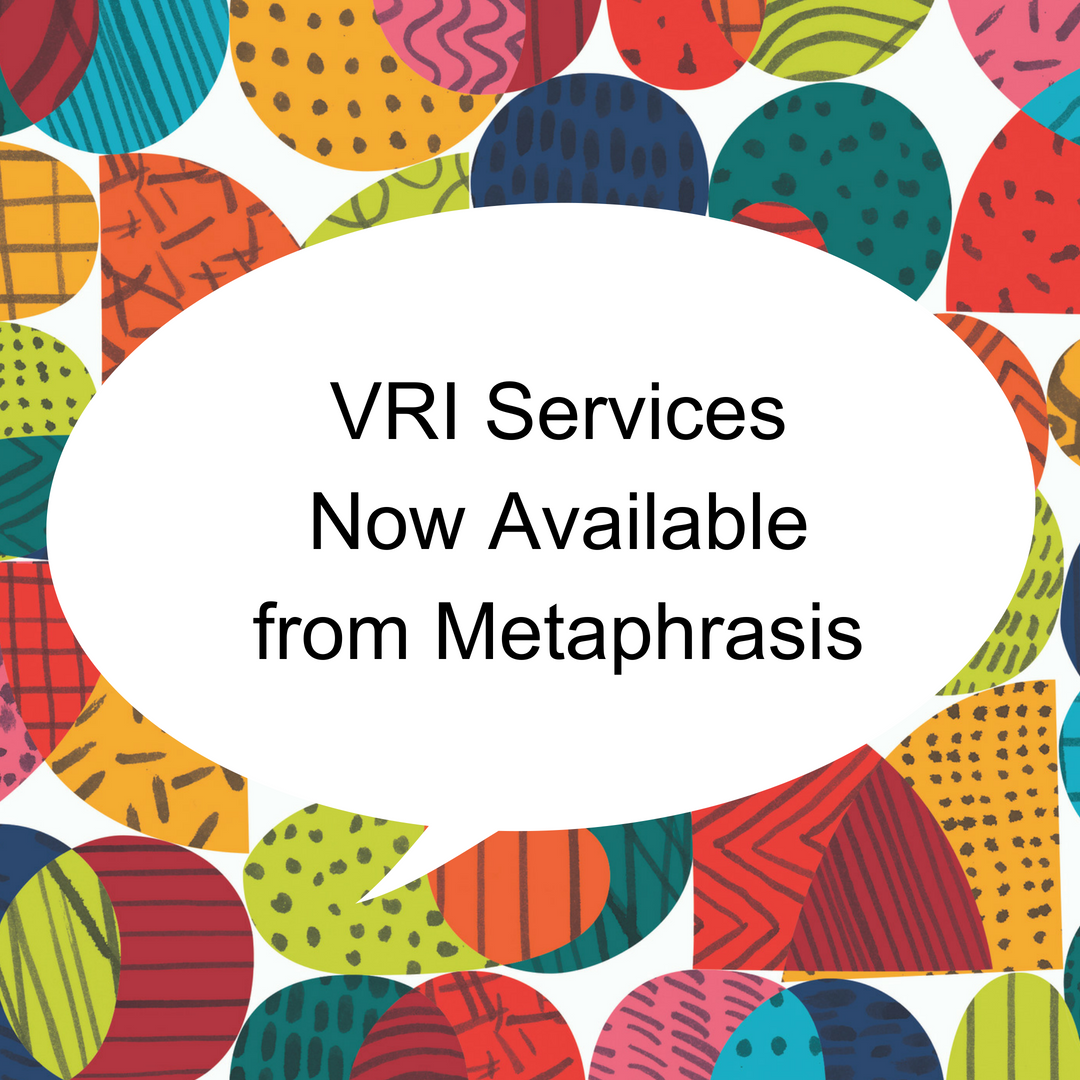 Video Interpreting Services Now Available from Metaphrasis
In an effort to meet the growing need for on-demand interpreter services, Metaphrasis today announced the addition of Video Remote Interpreting (VRI) to its service roster.
Metaphrasis and our partners understand the importance of a personal touch while providing foreign language interpreting services. However, the need for instantaneous, clear and comprehensible communication has become a requirement in virtually all business environments. The addition of VRI to our services compliments our existing on-site interpreting for those occasions that speed and access are of importance.
"Location, timing and access should never be barriers for being understood. By adding VRI to our comprehensive line of professional language service offerings, Metaphrasis is able to further commit to our promise that Everyone Deserves to Be Understood," commented President & Founder, Elizabeth Colón.
VRI empowers outstanding service and exceptional care, to the Limited English Proficient and the Deaf and Hard-of-Hearing. VRI provides a one-touch access to trained professional video interpreters on MAC/PCs, tablets or smartphones, while facilitating full understanding through spoken and visual communication.
Metaphrasis' VRI features include:
Video offered in the top 36 languages covering 98% of demand
Audio-only interpreting available 24/7 in more than 240 languages
On-demand access to nearly 9,000 professional linguists
Qualified, tested and monitored interpreters with industry-specific training
Nationally certified American Sign Language interpreters
High quality video and audio complies with ACA Section 1557
30 second connection time
24/7 tech support
For more information about our VRI service, please call 815-464-1423.